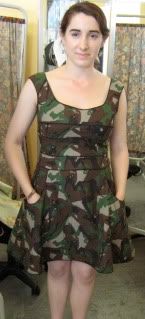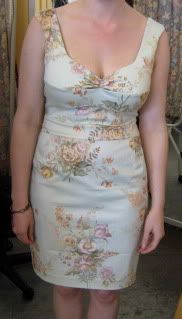 I have officially Finished the Mad Men and the Army Girl dress. These are the two dress designs I had to make to pass into the next sections of my pattern making course. I tried them on in class, had them approved by my teacher and have gotten my new assignment-pockets leading into pants.
I really wish I wasn't making the "gah I have allergies" face in this pic.
I have more information about the two dresses, and more pictures under the
( cut. )
Also, the vote for my jacket has reached 39 votes, um, I LOVE YOU ALL!!!