I'v made A LOT of progress on my 18th Century Polonaise since my last post. The dress its self is 100% done, but I have unfortunately not gotten around to taking good pictures of me wearing it since I put the trim on. All of the undergarments, however, are done and I have pictures so I am posting bellow.
(also see
http://izodiea.livejournal.com/8676.html#cutid
)
I have also finished one of the accessories (a calash) for this costume so i am posting pictures of that as well. The others (Mitts, caplet, sash and tricorn) are still in progress. I'm hoping to finish and properly photograph everything over the winter holiday, since i'll be out of school and have more time then.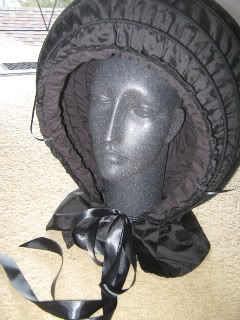 ( <b>LOTS of Pictures</b> and More Information )