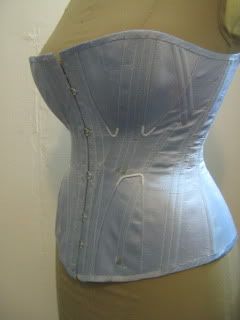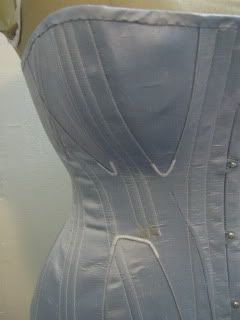 Civil War Corset:
This is a corset I have had this corset lying around
forever
. The otherday I realized it was almost done...except for three little bits of flossing. I realized how silly that was so I sat down and did it!
Anyway, in my head this corset has a lot of bag "karma" attached to it, so I have decided to sell it.
I have included under the cut all relevant measurements as well as
( LOTS of pictures of the finished piece. )
X-posted to my own Journal, Corsetmakers and Corsetry

When simplicity changed the pattern number, some kind person put the corset pattern on ebay as a buy it now auction for $4.50. The difference is that the new pattern includes bloomers, and the chemise has shorter sleeves:
http://www.simplicity.com/p-1802-costumes.aspx
I'v actually had this corset cut out and ready to start sewing for about a month...but the Gussets scared me!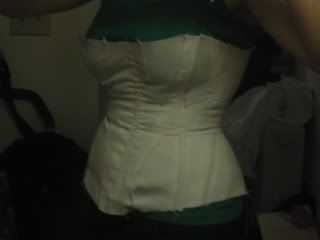 ( LOTS of Pictures!!! )