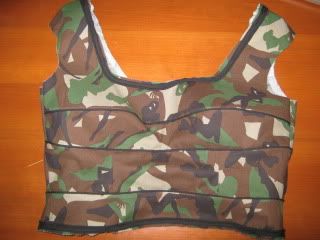 Since I have class tomorrow, today (after I went grocery and fabric shopping) I worked on the Army Girl Dress. I wanted to get it in wearable condition so I could try it on in front of my teacher before I finished it. Along with the MadMen dress that will give me two dresses to try on and (hopefully) finish over the weekend.
( Photos of Me Wearing the Dress )

Yesterday I managed to make it out to Santa Rosa for the 3rd annual Hand Car Regatta. It was VERY not 99 Degrees? But also insanely fun. (
http://handcar-regatta.com/
) Sadly I did not have my camera with me, So no pictures :( One of my friends was working a booth, and another was actually in the race with his uncle. I think their car was the Cyclone Speeder?
I was good and only bought one thing, the world tiniest hat! It's mounted onto a fancy hairpin.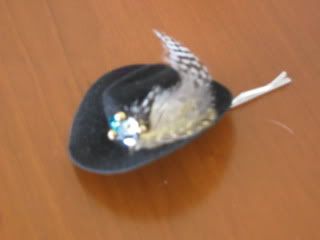 I'v made a little progress on the Army Girl dress, mainly the massive amount of piping.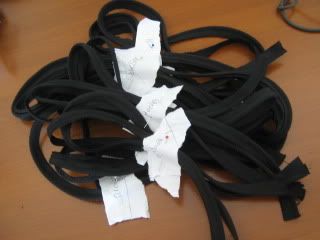 I also started working on my dress for the GBACG MadMen Event:
http://www.gbacg.org/current/mad-men-cocktails.html
I'm using the same pattern as the army girl dress, but with a pencil skirt instead of a flared one.
( Photos )