I woke up this morning and checked the website and was SO FRAKIN HAPPY to discover I won 3rd place in the CraftStylish.com Jacket competition!!!
You can see the webpage announcing the winners here:
http://www.craftstylish.com/item/76298/sewstylish-fall-jacket-challenge-winner
What I won- a $50 Gift certificate to Spoonflower.com (
http://www.spoonflower.com/welcome
) It is a custom fabric printing website. I can design my own fabric and they will make it for me!
I think I am going to "design" an 18thC. calico for a little jacket or Caraco: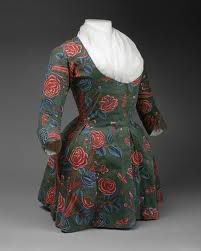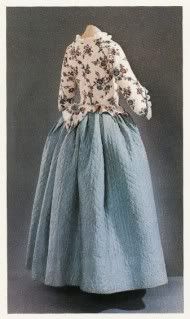 I sincerely want to thank everyone who voted on my behalf, truthfully the only reason I won is because you guys are awesome!!!