A few weekends ago as a Birthday present, my dad payed the fee for me to take a Greater Bay Area Costumers Guild millinery class. The class was focused on two styles of spoon bonnet, 1850-60's. The class was taught by Lynn Taylor. This is the same teacher/ class where I made my 18th C. Berge last year.
I was inspired by this surviving bonnet (from 1840):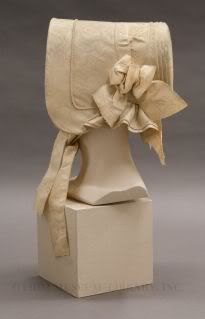 So for my fabric I took some black moire I had left over from a coat I abandoned a long time ago, in a galaxy far far away...anyway. I managed to mostly finished the frame, and I did all of the mulling. I still have to sew certain parts of the fabric on before I can fully finish connecting the two "halves" of the hat.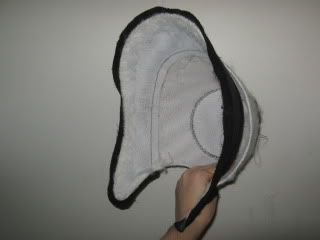 ( More pictures: )