izodiea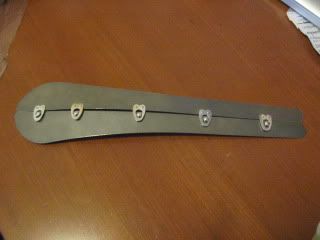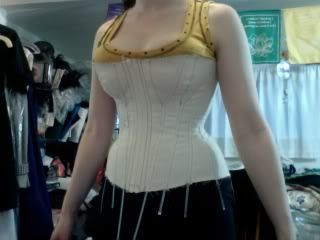 So as a little graduation present I decided to Bite the bullet and buy a spoonbusk. I have always really loved them, but they have always seemed unjustifiable cost-wise. Serendipitous to this decision was someone posting a link on corsetmakers for busks for $25!!! With shipping it was still half of what the local stores I found wanted.
I am going to use it for a Victorian corset I mock-uped a while ago, but put aside to work on the 1840's corset. The mock-up had some mixed results, so once I get the mental energy I will start to work on it again.
Inspiration Imagery: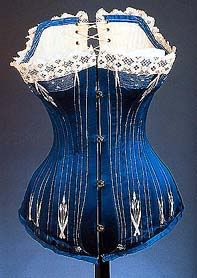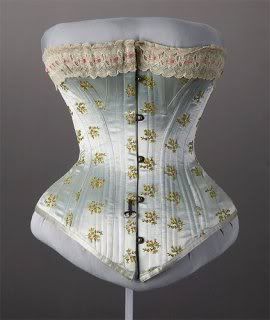 The corset is modeled after these two styles (1860-80ish) I got this pattern by further modifying the pattern I made for my 1840's corset (Which was originally from my regency stays) I am having a lot of geeky corset/pattern drafting fun slowly progressing though all the eras by modifying the same pattern :)
Mock-up: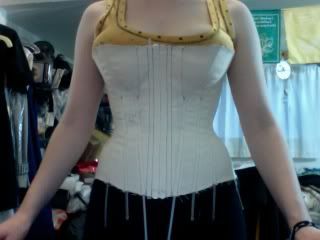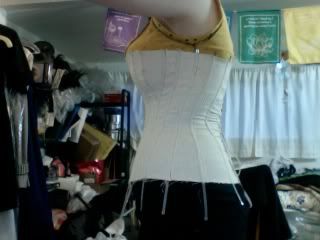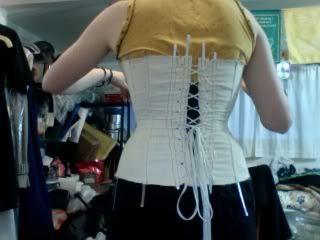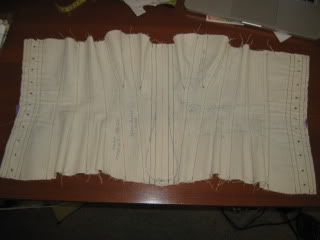 The pattern needs some work, but shows to be a good starting point. The upper section is too small (especially around my rib area which was a little painful) so I need to make that bigger. I also think the bust needs to be tweaked, but I might leave that until I made the other bits bigger (also add another bone to the cup area)
My biggest annoyance though, is the waist reduction, or rather that I have
None
The illusion is all because I have a large bust. I am going to play with the reduction as well as Harmanhay/Sparklewren Ease=greater reduction logic on the next mock-up.
Reference:
http://community.livejournal.com/corsetmakers/1924914.html