My Fabrics came from spoonflower!!!
I am really happy to finally have this fabric in hand, along with some of the new swatches. I am still waiting for the new "white work" Swatch to arrive, you can see the failed one under the cut.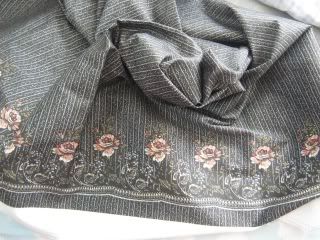 I have been a bad bird all weekend and been avoiding my homework (Math, bleh) As a result I was productive in other areas! First I completely cut out the Quilted corset (Which took forever!) I made a bird hair peice, drafted two pairs of pants (Both of which I am going to be sewing in the near future) and made more gluten free mini pies.
I think I am going to try and wear the bird tomorrow, hopefully get a picture less blurry.
( Pie, Birds and Swatches )