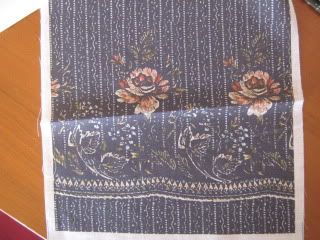 Please vote for my fabric: Navy 18th Century Border Print by izodiea in The Spoonflower Rococo Fabris Competition!!!

Vote here: http://www.spoonflower.com/contest_voters/new?contest_id=64#conpage2

"Spoonflower Rococo Fabric Contest
Designs appear in a different order for each person who votes in the contest. The theme of this contest is fabric designs in the rococo style of the 18th century.

Vote for as many or as few designs as you like by clicking on the images you like best. A green box will appear around the design you select for voting.

Your votes are submitted only after you reach the end of the voting pages and click the button to submit your votes. We will announce the winning fabric in our email on Thursday, January 20th."
In others news, 3 yards of the dark grey colorway are now in the mail on their way towards me for the 18th jacket. The voile white work swatches however have been giving their printer some issues. It took a little while but seems to be working now, I should get that swatch a little while later in a different shipment. If the voile swatch works out I am going to order some yardage for a big wrap around fichu. Has anyone ever made a large fichu like this:
http://noblegarb.com/?p=237
How much yardgage did you need? I can't really make mine angled like she did If I want to keep all of the border print.